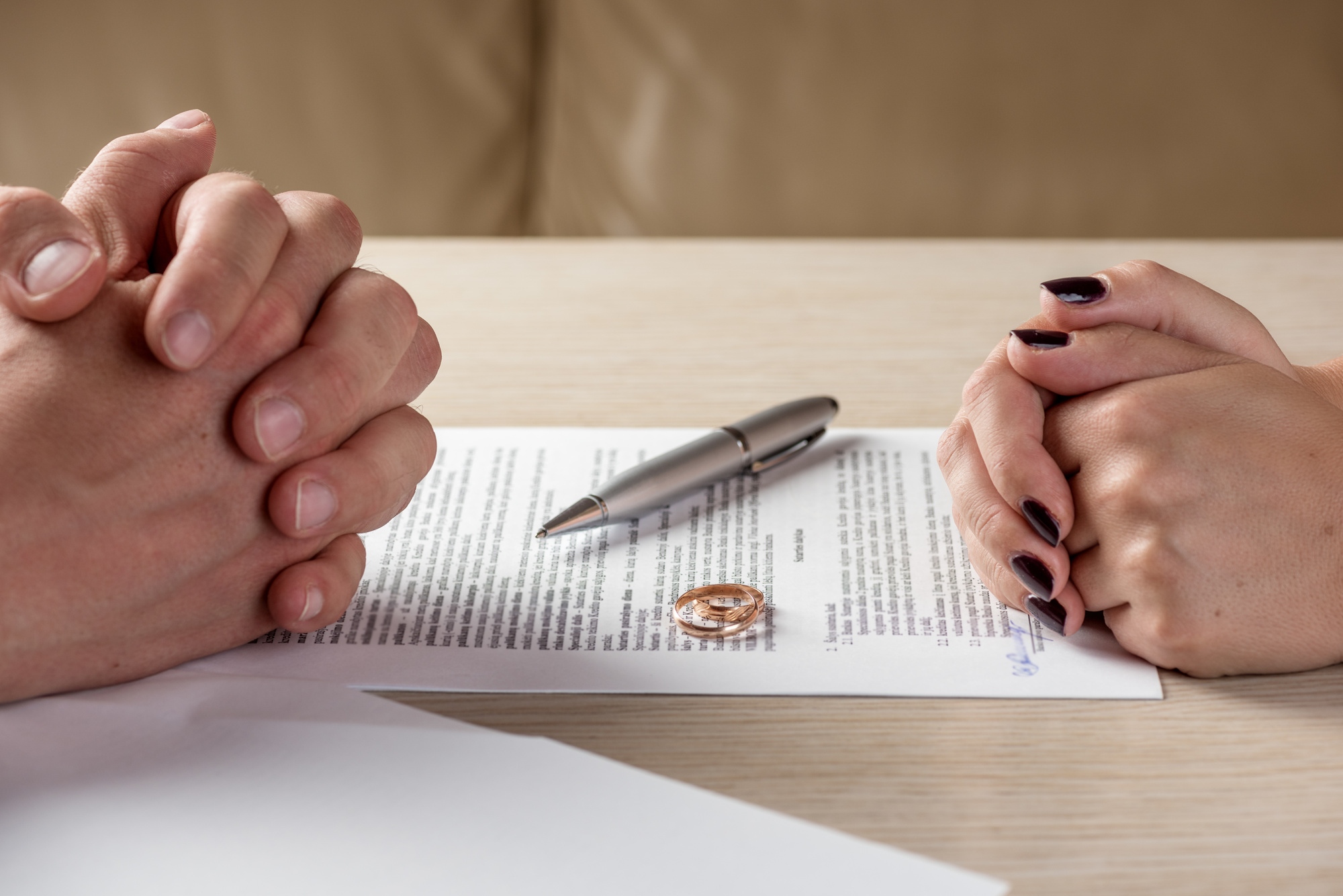 Selecting a Divorce Lawyer: Common Mistakes and How to Avoid Them
Divorce is common, and a sore spot for many people each year. Right now, divorces happen at a rate of 2.5 per 1,000 people, per the Centers for Disease Control (CDC).
If you happen to be among them, the main way to soothe this stress and move forward with life is by finding the help of a divorce attorney. Learning more about hiring an attorney for your case will help you make the right legal arrangement, so that your case is resolved peacefully and in your favor.
To make this happen, there are some common mistakes you need to avoid when selecting a divorce lawyer.
Not Exploring Your Reasons for Divorcing
It's important that you consider your reasons for divorcing your spouse. When your reasons are clear and laid out, you'll also be clear on the type of lawyer that you need to hire. You might need a certain law firm to assist you in a cooperative divorce. These lawyers might even have mediators on staff that can smooth things out and help the two of you come to some workable compromises.
You may need a lawyer with extensive divorce trial experience if your case is contentious or stressful. There may also be some special circumstances that dictate the type of attorneys you hire.
For example, you will have different circumstances that you're working with for a military divorce than you would for a civilian divorce. Other lawyers might specialize in clients with large sums of money and expensive assets on the line. Figure out the details of what you need and it'll help you when it's time to make a hire.
Failing to Vet Their Credibility and Read Reviews
Reading online reviews is one of the best ways to find leads on an attorney that can help you with your divorce case. These reviews will give you a head start on what you should know about hiring a lawyer, along with their strengths, credibility, and main areas of specialty.
Hearing about how other people have found success with a lawyer can help you feel more at peace with your decision to hire them. Make sure to also choose someone who has proven experience that you can verify by checking with the bar association. They need to be qualified to practice in your state, whether your case ends in a trial or a peaceful divorce settlement.
Foregoing a Pre-Hire Meeting
Another common. mistake divorcees make is either skipping out on the pre-hire consultation, or not taking it seriously enough. This is the time that you get to have all of your questions answered, while also finding out if the firm you are considering is the most qualified to take your case.
People often rush through these meetings or don't think to ask all of the questions that they have on their minds. Do your research going into the meeting so that you are fully prepared, and that you only hire a lawyer once they have the answers that you're looking for.
Not Exploring Their Fees
Start comparing lawyer fees so that you're able to get the most from you hiring experience. While divorcing requires the best legal help that you can find, you should never overspend on the service that they offer. Get about four different estimates to make sure that you have an idea of what the market is charing for these legal services.
Ask the lawyer about how they structure their fees. Most lawyers will charge by the hour for divorce legal services. Find out their billing practices and get them in writing to make sure they operate with complete transparency.
You Didn't Do Enough Research
Even though you're hiring the lawyer to take over your case, the onus is still on you to do some research into the different firms available. Learn as much as you can about divorce law in your state and compare notes with the law firm to make sure you're all on the same page.
You should do as much research into their prior record to make sure that they have the divorce case experience you need to win your case. Many people are so anxious to hire a lawyer that they don't do enough due diligence. And unfortunately, they end up paying for it in the end.
Not Reaching Out to Your Inner Circle
You should also ask the people closest to you who have divorced about their experience with the lawyers that they hired. These are the people closest to you, so they are an excellent source of information anytime you need help getting referrals or leads on a good divorce firm.
Find out as much detail as you can about what they liked or disliked about the firm, and whether they would recommend them to others.
Forgetting to Look at the Big Picture
Several people also make the mistake of not looking at the big picture with their case. Divorce is a lifelong decision, so you need to choose a lawyer who can not just handle the initial hearing, but who can also foresee issues that might come up in the future.
This might include things like ongoing child custody hearings, changes in child support, or seeking alimony.
Selecting a Divorce Lawyer That Can Help You
These tips are helpful when you're selecting a divorce lawyer that can assist you with your case.
Family Attorneys Near Me is the directory that you need to rely on when you're interested in finding a quality set of attorneys that can help you with your legal needs. Rely on us for content that can help you out, and don't hesitate to contact us with any questions that you have.
https://familyattorneysnearme.com/wp-content/uploads/2023/04/selecting-a-divorce-lawyer.jpeg
1335
2000
Fritz
https://familyattorneysnearme.com/wp-content/uploads/2023/05/family-attorneys-near-me-300x75.jpg
Fritz
2023-04-05 01:33:00
2023-04-08 01:34:05
Selecting a Divorce Lawyer: Common Mistakes and How to Avoid Them