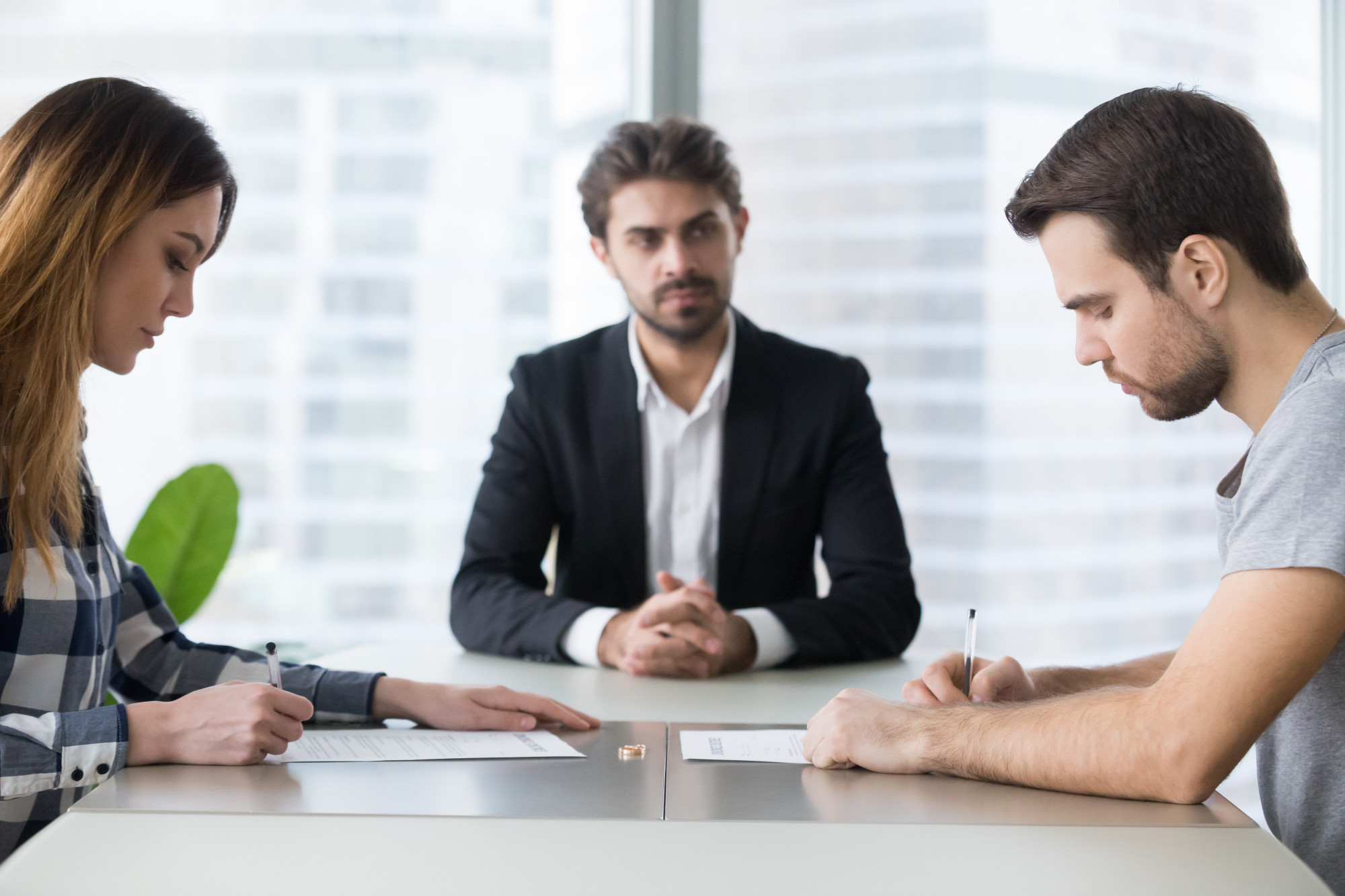 The Most Common Reasons People Seek a Divorce Attorney
A divorce can be a complicated and emotional legal process. Even if both spouses agree that it's time to part ways, there can still be intricate issues to resolve and complex steps to follow.
While you may prefer to work through this process on your own, it's best to hire a divorce attorney. This expert will be able to support you throughout this journey and make sure everything is completed correctly.
Today, we're sharing the most common reasons why people seek out this type of legal support, and how to get in touch with our divorce attorneys today.
Obtain Professional Advice
A divorce lawyer will understand all of the legal nuances that apply to your case. Each divorce is unique, but there are state laws that will apply in every case. Your attorney can walk you and your spouse through the entire process, from start to finish.
Often, this means helping each party understand what they are entitled to, depending on the specific situation. They can also advise you on how to handle complicated issues, such as:
Child custody
Child support
Debts and assets
Future assets
Substantial income
When you work with your spouse alone, the issues can get messy, not to mention heated. Having a lawyer present can keep your conversations cordial and productive. Your attorney can also help protect your interests in the event of a divorce, helping to ensure that you receive everything you're entitled to.
Avoid Costly Mistakes
Unless you are trained and experienced in the field of family law, it's all too easy to make a mistake when filing your divorce papers. There are two reasons this can happen.
First, the legal system is inherently complicated and filled with industry jargon. There is the potential for many small errors to occur. Some might seem minuscule in context, but they can have long-reaching implications.
For example, you may forget to include a detail about your personal finances, such as the credit card debt you've incurred. Or, in your rush to get the process over with, you could have misjudged the value of a particular asset. These mistakes might seem insignificant in the larger picture, but they could have a major impact on your divorce proceeding.
Second, a divorce is emotional and stressful. When you're in the throes of one, it can be difficult to shift into an organized, administrative mindset. You might not be able to think clearly, much less obtain, complete, and file the requisite paperwork.
Your divorce lawyer will help you complete each part of the case, making sure you don't miss a single detail. This way, you can avoid making an omission or error that could affect your long-term outcome.
Minimize Stress
According to one survey, 44% of people believe that a divorce is one of the most stressful life events that anyone can go through. Your emotions during this time are completely valid and natural, but they can make the process much more difficult.
This is one of the most important reasons you should hire a divorce lawyer. Yes, your attorney will need to gather details and information from both of you. However, once they have the data and documents they need, they can take care of almost all of the remaining paperwork and procedures.
This means that you have more time to turn inward and focus on yourself, as well as your family. This can be an incredibly freeing opportunity, allowing you to devote more free time to your work, your children, or your loved ones.
A divorce can be taxing and stressful enough. Allow an attorney to handle the legal legwork so you don't have to.
Clarify Your Intentions
It's important to realize that divorce decrees are classified as clear and binding agreements. In short, this is a type of contract between two parties that is enforceable by the law.
Before you enter into one, it's critical to make sure you completely understand all of the stated terms. The divorce documents that you present to the court should be thorough and accurate, and a lawyer will guarantee that this is the case.
Without their support and counsel, you could submit documents that do not entirely represent your intentions. Or, the court could misunderstand the points you intended to make. As a result, the official divorce decree could wind up containing terms you are not 100% comfortable abiding by.
Divorce lawyers know how to analyze each legal document for accuracy. They will make sure each one you present is free of any errors, as well as any ambiguous or unclear language that could make the agreement difficult to enforce.
Expedite the Process
When an error occurs during a divorce proceeding, it takes time to resolve. This could mean dragging your divorce case out even longer.
Even if you're careful to use only court-provided documents, you could still make a mistake. For instance, you could complete the wrong form, provide inaccurate information, or fail to include a key document. If there's an issue with the paperwork (or any other part of the process), the court could take longer to reach a ruling.
With the best divorce attorney by your side, you can avoid these frustrating delays and finalize your divorce as quickly as possible.
Hire a Divorce Attorney Today
As you can see, there are many benefits to hiring a divorce attorney! This legal process can be complex, stressful, and tense, and it isn't one that you want to tackle on your own. A divorce lawyer can help you complete everything in a timely and accurate manner.
If you're going through a divorce, we can help you find the experienced, reputable family lawyer you need. Create an account on our website to join our community and use our online search tool to find local attorneys near you!
https://familyattorneysnearme.com/wp-content/uploads/2023/02/divorce-attorney.jpeg
1333
2000
Fritz
https://familyattorneysnearme.com/wp-content/uploads/2023/05/family-attorneys-near-me-300x75.jpg
Fritz
2023-02-04 02:38:00
2023-02-06 02:38:45
The Most Common Reasons People Seek a Divorce Attorney