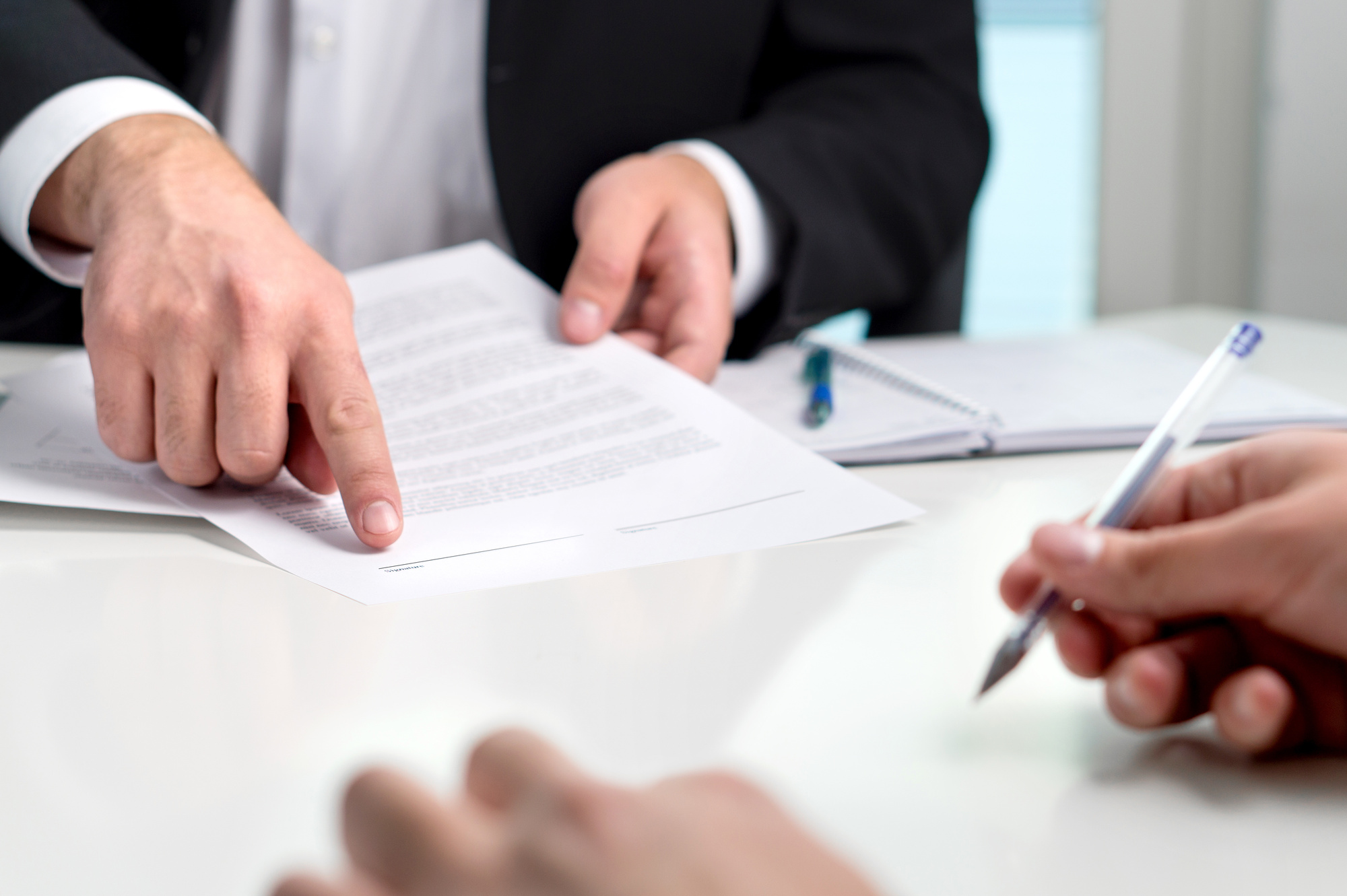 Infidelity, financial problems, and conflict are some of the most common reasons for divorce.
No matter the reason for yours, it's bound to be a difficult time in your life. That's why you need to hire an attorney.
Divorce is a complicated and arduous process, and if you attempt to go through it alone, you could end up with more problems than you started with. In this post, we'll tell you why you should have a lawyer on your side.
Read on to find out how they'll make the entire process easier for you.
Why Every Divorcee Should Hire an Attorney
Not sure if you need a divorce lawyer? Here's why you do.
1. Protect Your Rights
A lawyer knows exactly what your rights are and how to protect them.
They'll ensure that you don't have the wool pulled over your eyes during your divorce. Instead, you'll be fully informed about the process you're going through, what's required of you, and what the conditions of your settlement are.
2. Handle the Paperwork
In any legal proceeding, there is a huge amount of paperwork involved. Divorce is no different.
If you try to go it alone, the sheer amount of red tape and documentation you have to navigate can quickly become overwhelming. For a divorce lawyer, dealing with these things is second nature.
They know exactly which documents you need and how to complete them. They'll also make sure you understand what they all mean, explaining any legal jargon and complicated clauses along the way.
This streamlines the entire process for you.
3. Get Objective Advice
A divorce is an incredibly emotional time in anyone's life.
While you're going through this process, it can be hard to look at things objectively. That's why you need an attorney. They'll offer expert third-party advice, completely free of any bias or judgment.
This can help you to make the right decisions. They'll let you know if any of your feelings or requests are unreasonable. They'll also create a buffer between you and your spouse, so emotions can be taken out of communications and things can be handled in a more professional, effective manner.
This way, disputes, and disagreements become much easier to settle. The stress, emotion, and hassle are removed from the equation.
4. Speed Up the Process
The last thing you want is to drag out your divorce for months or years at a time. Ideally, you should come to an agreement that suits both you and your spouse as quickly as possible.
Without a lawyer, it's very difficult to do that.
This is because you have to spend extra time figuring out the process and handling negotiations by yourself.
When you have an attorney on your side, everything moves faster. This means you can get everything finished and move onto the next chapter of your life much more quickly.
5. Expertise in Family Law
A family attorney has worked with hundreds of divorce cases before yours. In all likelihood, they've seen it all before.
The chances are that you've never been to a family court before. Even if you have, your experience can't compare to the expertise of a lawyer.
After studying and practicing law for a number of years, they'll have accumulated the expert knowledge and skills needed to handle your case.
When you have a great divorce attorney, you can feel completely confident about putting your case in their hands.
6. Keep Your Finances in Check
You'd be forgiven for thinking that it's cheaper to choose not to hire an attorney for a divorce. After all, you could have to pay some hefty legal fees.
However, these fees are nothing compared to the amount you could lose if you choose to go it alone. Without the right professional guidance and advice, you could end up making financial losses that you regret for the rest of your life.
A lawyer can help you avoid losses like these by negotiating a reasonable settlement. They'll also advise you on how to keep the cost of the procedure down.
7. Know Your Options
If you're not familiar with the legal process of a divorce, you may not know what options are available to you.
This makes it easy for you to be taken advantage of. If you represent yourself, you will find yourself with limited options available to you, and your spouse's lawyer will have the upper hand.
An experienced lawyer can let you know about options that you didn't even know existed. They'll present you with a variety of ways in which to approach and settle your case. Then, they'll guide you through each one, so you can make an informed decision.
8. Separate Marital Assets Fairly
One of the hardest parts of divorce is letting go of everything you've built with your spouse.
This can include marital assets like property and cars, as well as finances. If you have children, you'll also have the complicated task of making arrangements for child custody. Negotiating and coming to an agreement on these matters can be an extremely difficult process.
When you have an attorney in your corner, they'll fight for you every step of the way, so that you can improve your chances of getting the outcome you want and deserve.
Find the Best Lawyer for You
Now that you know why you need to hire an attorney to guide you through your divorce proceedings, the next step is to find the right one.
It's important that you have a good working relationship with your lawyer. A divorce is an extremely personal and emotional process, and you need someone who can provide the support and guidance you need, as well as the expertise.
There are hundreds of attorneys in your area to choose from, and it can be hard to know how to pick out the best ones. To find out, read our definitive guide on how to find a good divorce attorney.